About East Coast Bariatrics
Personalized Weight Loss Solutions in Central Florida
At East Coast Bariatrics, we don't believe in a one-size-fits-all weight loss solution. Instead, we take a personalized approach to each and every patient. When it comes to your weight loss goals, we're here to help you begin your journey to better health. For more than 15 years, we've been providing individuals throughout the area with the information, guidance, and quality bariatric services they need to take that first step. Our goal is to support your long-term weight loss success by offering comprehensive pre- and post-op services, assistance, and care in a compassionate, welcoming setting. Our surgeons are fellowship trained in bariatric surgery and we offer a full range of bariatric procedures to suit your unique needs. Our multi-disciplinary team is here to support you every step of the way, from your initial consultation to your recovery.
Find out more about East Coast Bariatrics; call our offices today or contact us online!
What We Do
ECB is an accredited bariatric and weight loss solutions facility. We offer numerous surgical and non-surgical weight loss options for individuals throughout the Central Florida area.
We provide our patients with:
Multiple options for weight loss surgery
Non-surgical weight loss procedures and management
Ongoing support from a compassionate, experienced staff
Our Quality Improvement Program
Personalized, one-on-one support and tailored weight loss solutions
A high rate of long-term weight loss success
Please note: Qualifications may vary, depending on your insurance provider.
We have been recognized as a Blue Cross Blue Shield Blue Distinction Center, an Aetna Institute of Quality, and an Optum Health Center of Excellence. We are accredited nationally through the Metabolic and Bariatric Surgery Accreditation and Quality Improvement Program (MBSAQIP).
Check out our Bariatric Vitamin store.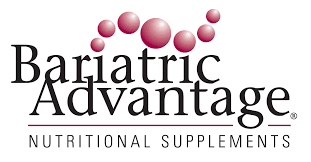 Your Weight Doesn't Have to Control Your Life: Contact ECB Today
For those struggling with obesity and obesity-related problems, such as heart disease, diabetes, high blood pressure, and more, bariatric surgery can provide the chance of a healthier, happier future. East Coast Bariatrics offers a complete range of metabolic and bariatric surgeries, as well as non-surgical weight loss solutions in Central Florida. Our friendly and knowledgeable staff is happy to answer any questions you may have, address all of your concerns, and provide you with the guidance you need to take that first step.
Reach out to us today to learn more about our bariatric services, non-surgical weight management, ongoing support, and more!